CSR
SmarDTV Global is committed to a social and environment responsibility and daily acts in this way, first as a company for its employees and secondly by finding innovative ways to propose smarter but "greener" solutions to the market.
CSR GOVERNANCE
---
At SmarDTV Global, Corporate Social Responsibility (CSR) is managed at the highest level within the company, formally represented and directly reporting to the CEO, in order to evaluate and approve any initiatives, review progress and make CSR an objective adopted by all. CSR is in place since 2018 with a dedicated resource allocated as Senior Quality Manager, benefitting from broad authority to propose and coordinate CSR policy implementation in the field, with strong support of the Management team.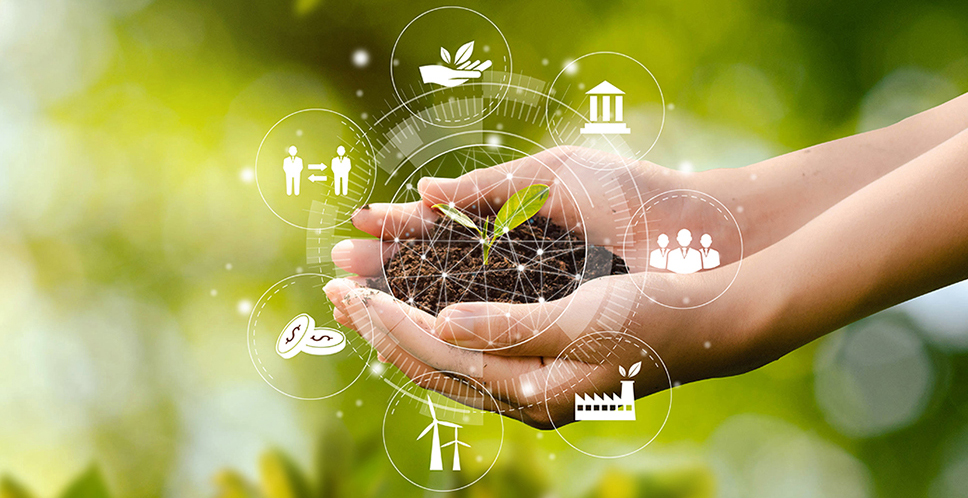 Our approach to Corporate Social Responsibility is founded upon our core values and our commitment to being resilient, innovative and reliable. As we daily strive to solve challenges in our business, we intent to do as well internally in order to improve established practices and get better to act responsibly both on our own and with customers, partners or with other stakeholders.
CSR PERFORMANCE
---
At SmarDTV Global, to improve performance and ensure sustainability, we introduced an Integrated Management System (Quality, Environmental and Social) encompassing our employees as well as our clients and suppliers.
The company has initiated some policies and guidelines to meet legal and corporate responsibilities and conduct its business and operations in a safe and environmentally responsible manner.
SmarDTV Global rigorously observes international standards and has successfully passed the ISO 9001 certification (Quality) and ISO 14001 certification (Environmental).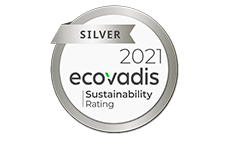 One key indicator to improve the decision-making process and to act as a reminder of legal obligations in business practices for any company involved in a CSR approach is the EcoVadis CSR Assessment and Rating methodology. In 2019, SmarDTV Global assessed its own capabilities in CSR management system-through its policies, implementation measures and results. On a rating on a 0 to 100 scale, SmarDTV Global reached a scorecard of 55/100.
DEVELOPMENT & DIVERSITY
---
SmarDTV Global success first depends on its people: their talent, their motivation, their creativity whatever the domains. The knowledge and expertise that every SmarDTV Global employee is crucial in fulfilling Corporate Social Responsibility (CSR) objectives. By pushing efforts on development, environmental awareness, and community involvement of our own employees, we ensure that sustainable business practices are embedded in our organizational culture and included in decision-making.

As we strongly believe that our talent and expertise constitute the foundations of SmarDTV Global, we put a strong priority to provide training and development opportunities to our employees across all our activities in France, Europe and worldwide, in the meantime ensuring that the development of competencies and capabilities are aligned with the company' strategy. Overall training initiatives offered encompassed 2340 hours over the past 3 years.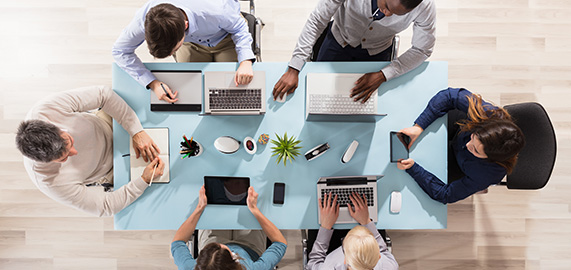 SmarDTV Global is a French high technology company, evolving in a highly competitive environment as the digital pay-TV industry is. Expand its footprint in Europe and to an international profile becomes key to successfully fight. People who are close to the customers, better understanding local regulations and requirements, acting individually as the final end-user of our product portfolio in the end are the most valuable assets and a business imperative.

With a workforce distribution in France (La Ciotat and Rennes), in Europe (Germany, Italy and UK) and in Asia (China, India and Taiwan), SmarDTV Global business is covering more than 50 countries.
Gender Equality Index, as a tool to measure the progress of gender equality in the EU, is one of the indicators SmarDTV Global keeps focus on. With 74.6 out of 100 points, France ranks third in the EU on the Gender Equality Index, constantly in progress since past years. SmarDTV Global gender equality index is above France score with 79/100.

CITIZENSHIP INITIATIVES
---
SmarDTV Global actively contributes to support environmental initiatives internally, acting in the company for employees healthy and safety and locally by sponsoring events or participating into citizenships initiatives, some examples below.
CERTIFICATIONS
---