We deliver a full range of products and services and can engage fast in a full design activity for specific needs or enabling shorter Time-to-Market through customization of our off-the-shelf product solutions. Our products range from Broadcast to OTT, including Hybrid solutions, covering all the needs for Satellite, Cable, Terrestrial, and IPTV/OTT -based networks.

Our STBs are designed to be elegant, innovative, reliable, eco-friendly, sustainable and cost-effective!

Co-defined with our customers, our portfolio offers maximized TV experience with optimized developments by selecting the right third party partners for the best value monetization.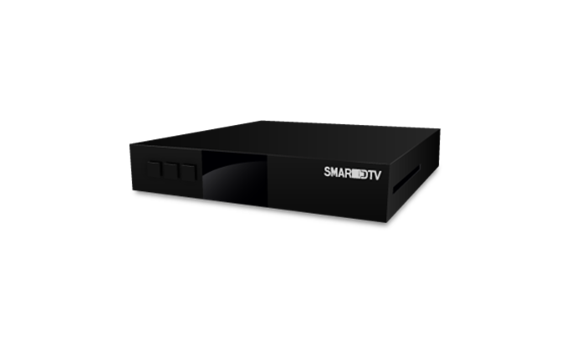 Broadcast

Satellite & Terrestrial

Successfully adopted and deployed by top operators in Europe, Africa and Asia, this Broadcast generation brings high performance and high definition viewing experience, relying on a mature software, and embedding Conditional Access System.

Custom features such as PVR mono-tuner, data collection (zapping, channels monitoring, etc.) in a non-connected environment using a 3G dongle or a QR Code display, messaging from operator to subscribers base.

Highly secured, at 3 steps levels: Cardless implementation, Smart Card level and latest by TSIO.
Linux

UHD

Hybrid

Satellite

This generation is a flexible Linux based middleware Hybrid  STB, equipped with quad-core ARM CPU from Ali, with updated 3D GPU and embedded Conditional Access System and DRM.

Available on Satellite, Cable, DTT and IP networks, from SD and HD to Ultra High Definition.

Advanced features such as Smart PVR, Time shift, extended Metadata, Kids Mode, L-mode, Smart Home control and management, Analytics and Monitoring, Catch-Up, Start-Over, Push VOD, VOD, OTT, Video Advertising (Broadcast and IP).