SmarDTV and Kineton demonstrate HbbTV OpApp & CAM joint value during the 9th HbbTV Symposium in Paris
SmarDTV Global, through its Direct-to-TV Business Line, specialized in design, development, and manufacturing of Conditional Access Modules for worldwide pay-tv operators, and Kineton, an Italian SME specialized in the field of automation and software development for the media industry, together announced that they will demonstrate, during the 9th HbbTV Symposium event, the value proposition of a CAM inserted in a Smart TV combined with HbbTV OpApp.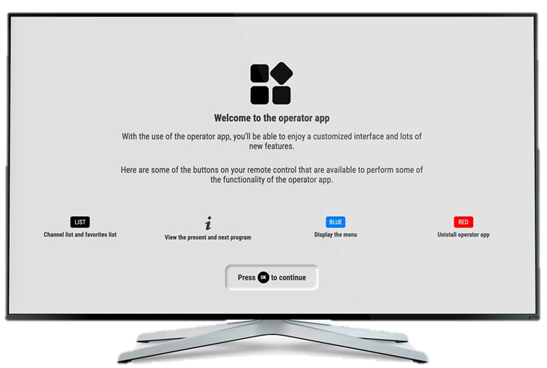 SmarDTV Global and Kineton are both longstanding members of the HbbTV (Hybrid Broadcast Broadband TV) association. Kineton is one of the six worldwide test centers officially recognized by the association and deals with development and validation of applications for an enriched and interactive TV viewers experience. SmarDTV Global is supporting the ability of a CAM to propose a real hybrid TV viewing experience once interacting with an HbbTV OpApp into a Smart TV, wherever the TV content come from in the end, as this is really a matter for consumers.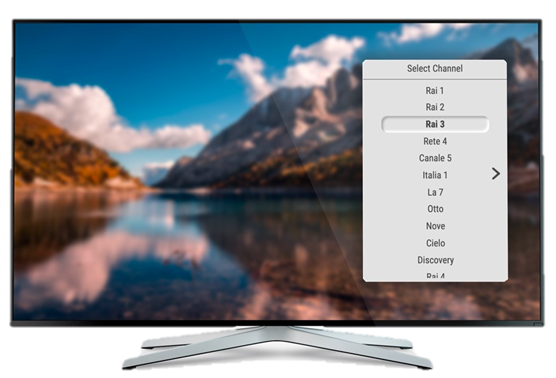 The entire media industry agree that the main challenge is to offer TV viewers a compelling but seamless experience, navigating through the number of services available and that obviously starts from installation and discovery. In this context, SmarDTV Global and Kineton today demonstrate that a CAM can trigger a discovery and installation of an HbbTV OpApp customized by Kineton to offer Pay-tv operators an integrated and fully controlled authentication of their subscribers to access the entire catalogue of their Broadcast Live programs as well as their Broadband content.

The installation of the HbbTV OpApp is automatically launched by the CAM - no need to install another App, and the HbbTV OpApp is fully Operator branded providing a more engaging interactive experience – a significant advantage to fight against cord-cutting and keep customers satisfied.
"The opportunity of giving the freedom of choice to consumers, while keeping a focus on the Quality of Experience, in a securely manner, becomes a reality with the winning combination of a CAM into an HbbTV compliant Smart TV which benefits from the latest HbbTV OpApp integration thanks to partners such as Kineton."

Erik Gazzoni, Direct-to-TV Product Line Director at SmarDTV Global
"Move to IP-based offers is no more an option for pay-tv operators, whatever their aggregation model is, and being able to keep their TV viewers engaged into their branded environment becomes mandatory. By providing a full white label HbbTV OpApp proposal for a complete hybrid TV offer, Kineton is ready to support them, along with partners such as SmarDTV Global."

Giuseppe Aprea, CTO at Kineton
About SmarDTV Global
SmarDTV Global is a human scaled company specialized in designing and developing secure digital devices and solutions to worldwide pay-tv operators. 25+ years' experience in the digital pay-tv industry brings SmarDTV Global core skills and know-how as a trusted technology partner. With an international footprint and committed teams in extended Europe and Asia, SmarDTV Global manufactures and delivers Set-top boxes to Direct-to-tv solutions and more recently moved to video at the edge applied to camera driven IoT use cases. SmarDTV Technology is specially focused on Conditional Access Modules (CAM) and USB based TV-Stick. SmarDTV Global today can claim more than 50 million secure devices deployed for 100+ customers and countries across the globe.

Contact:
marcom@smardtv.com

About Kineton
Based in Naples, Milan, and Turin, Kineton is an engineering company that provides cutting-edge services by creating and developing innovative solutions in different technological sectors such as Media, Automotive, Telco, IoT, Gaming, and Aerospace. Established in March 2017 from the idea of a group of professionals, it develops services and products to manage complex digital systems, from smart TVs to the numerous electronic control units of a car. Kineton offers its customers innovation, experience, and expertise summarized in a targeted quality and high-tech offer that has led, after only four years since its birth, to boast some of the major players in the international market in its customer portfolio. Its teams assist customers throughout the software life cycle, managing projects in its laboratories, tackling problems with innovative solutions, and turning ideas into successful projects.

Contact:
marketing@kineton.it